primary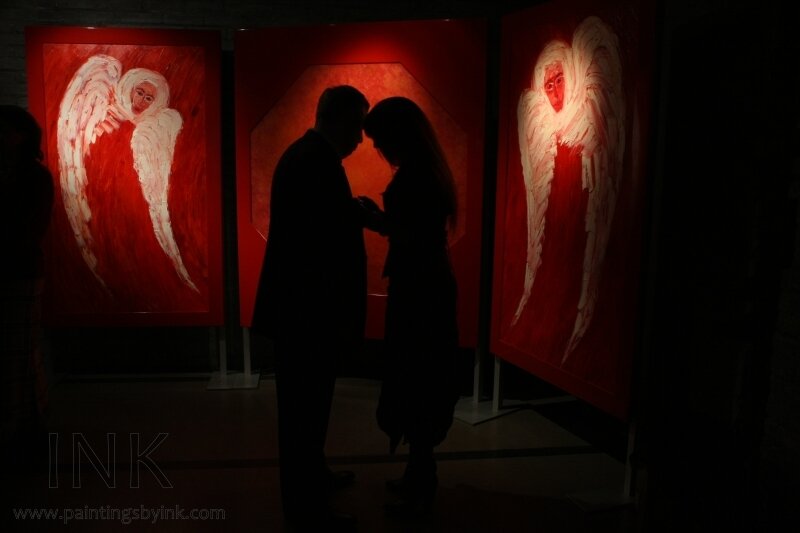 Oil, canvas
1 canvas 140x140 cm (4,59 x 4,59 feet);
2 canvases 170x100 cm (5,58 x 3,28 feet).
Primary
In this work the artist also follows the traditions of the holy Trinity iconography but in a angelic frame. It seems that the angels whom we see on the sides of the triptych are those on top of the heavenly hierarchy described by St. Dionysius Areopagite. The painting seems to be breathing with the energy of the tiny parts that the world was created from. And according to the Bible the angels themselves are Creations of Fire.
Pictures from exhibition in Leonardo da Vinci National Science & Technology Museum (Milan, Italy) on March 2006